Welcome to the Hotel Grüner Baum
are elements that make up the hotel Grüner Baum. In addition to the long tradition and the cozy ambience in the hotel, the Angermann family and their team are the components that make Grüner Baum a great retreat for their guests.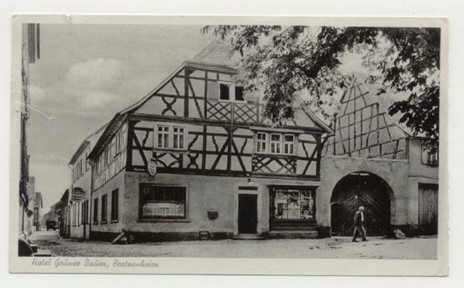 Carefully adapted to our time
Picturesque location in the Nahetal
Have breakfast in our organic quality in our breakfast room or relax in the "Restaurant Grüner Baum" in the hotel
You will find the Restaurant opening hours on the restaurant website
www.restaurant-gruener-baum.de
or call 0671/84159055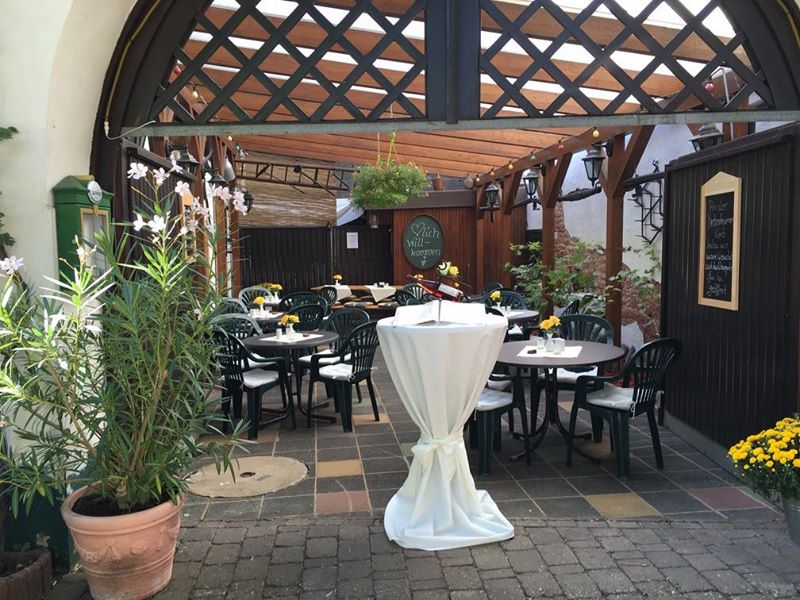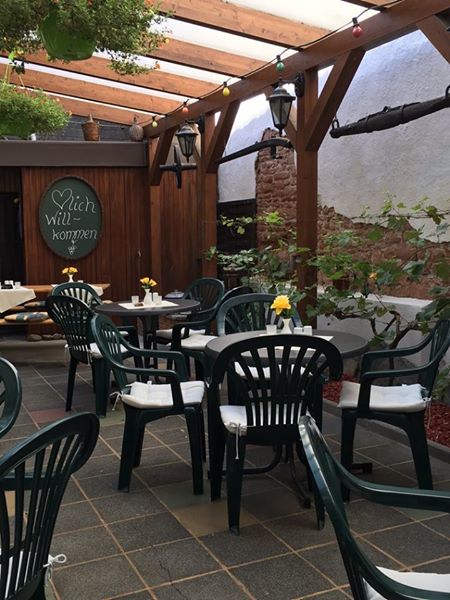 We are traditionalists: our listed half-timbered house was moved into in 1779 and contributes to the picturesque character of Bretzenheim's market square. We have been sustainably satisfying the energy hunger of our house for many years with a wood pellet system, and a large photovoltaic system was added for electricity in 2021. We secure local jobs and strive for regional procurement. We can therefore rightly call ourselves the "green tree". You visit us because you want to relax in a well-kept room in a venerable hotel after work, or because you want to spend a few days hiking, cycling or at one of the many regional wine festivals in the beautiful Nahe Valley. Maybe you want to stay longer and become part of the new form of living "Living in a hotel", set up a hotel office with us or use other services for your company or at home? Perhaps you are interested in our Nahe & Rheingau tour with day trips, wine tasting at selected winegrowers including a driver service and other highlights? Talk to us – we look forward to being of assistance and keep up with the times!
Book your room - we look forward to you